Learn more about our upcoming events

Facing a difficult work situation? Need help planning or managing your career? WLS runs specialized programs with
trained professionals to guide you in your career path, at no cost.
Call us at 914-231-3239 for more information.
Latest Trends in Résumés That Can Help You Get Noticed
An in person Workshop Sponsored by WLS Career Coaching Services & John C. Hart Memorial Library
Thursday, March 30, 6:30-7:30 pm
Check out the flyer for details and to register.
Teen Job Search: Tips, Applications, Résumés & More
An In Person Workshop Sponsored by WLS Career Coaching Services & Sponsored by Lewisboro Library
Tuesday, April 11, 2023 7:00–8:30 pm
Check out the flyer for details and to register.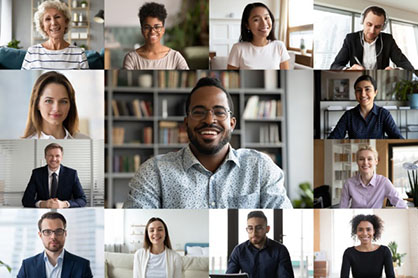 Facilitated by a Professional Career Coach, this six-week virtual seminar meets once a week for 90 minutes and concludes with an individual career coaching session. A virtual orientation with the Career Coach is required prior to the seminar.
Evaluate your skills, interests, personality
Learn how to use online career information
Explore career alternatives
Find out about educational/training programs in Westchester
Learn effective job strategies
Testimonials:
"I liked the group format and the breakout rooms where we could share our responses one-on-one with others who were going through the same process."
"I found the virtual format effective because we still get an opportunity to network, listen to each other's stories, help each other and also receive a good amount of useful information."
"I was quite frozen when I thought of tackling the world of job-seeking all over again, however beginning with assessing our interests, strengths and personality helped a great deal. By the time we then got around to the nitty-gritty of 'selling ourselves', we had a firm grasp of what we were trying to sell."
"I was impressed by the course material. It was helpful, progressive and leading edge. The material provided me with security and confidence going forward in my career path."
This program is funded in part with support from Westchester County Government and The TD Charitable Foundation, the charitable giving arm of TD Bank, America's Most Convenient Bank®.