Librarians, library directors, library trustees, government officials, and friends of libraries gathered on November 16 th to elect new trustees, celebrate the year's accomplishments and engage in a panel discussion with New York State Regent Judith Johnson (9 th District) and State
Librarian & Assistant Commissioner for Libraries Bernard A. Margolis at its 57th Annual Meeting of the Westchester Library System (WLS) held at the System's Headquarters at 570 Taxter Road, Elmsford, NY.
A video, produced in 2017, gave an overview of WLS services featuring the WLS Delivery, Westchester Seniors Out Speaking (WSOS), HSE (High School Equivalency) Connect!, and WEBS programs. Strategic directions for WLS were also reviewed over the past year, including an in-depth assessment of the Central Library program. One new initiative included Hoopla, an online database of ebooks, videos and other content available 24/7 with over 40,000 titles downloaded. As content formats continue to evolve, the focus will remain on user-centric services based on people, place and platform to bring about successful sustainability. As noted in the video by Terry Kirchner, WLS Executive Director, "WLS is the agent that makes things possible for the local libraries. We are there for them."
Regent Johnson (9 th District) and State Librarian Margolis engaged in a panel discussion that addressed creating public libraries' future. Ms. Johnson highlighted how schools and libraries need to encourage civic values and skills for successful citizenship. Mr. Margolis focused on three major themes of equity; what makes libraries unique; and the use of more flexible planning strategies that will allow for change and growth. As the methods of delivering service in classrooms and in libraries have changed, schools and libraries need to explore ways to transform their service to reflect the 21st century. An informative question & answer period followed.
During a brief Business Meeting presided over by WLS President Cathy Draper, the following trustees were elected to a 5-year term expiring as of December 31, 2022: Jonathan Marshall, WLS District 2 [Briarcliff Manor, Ossining, Tarrytown]; Karen Kelley, WLS District 12 [Peekskill]; and Ms. Draper (second term), WLS District 9 [Bronxville, Eastchester, Pelham, Tuckahoe].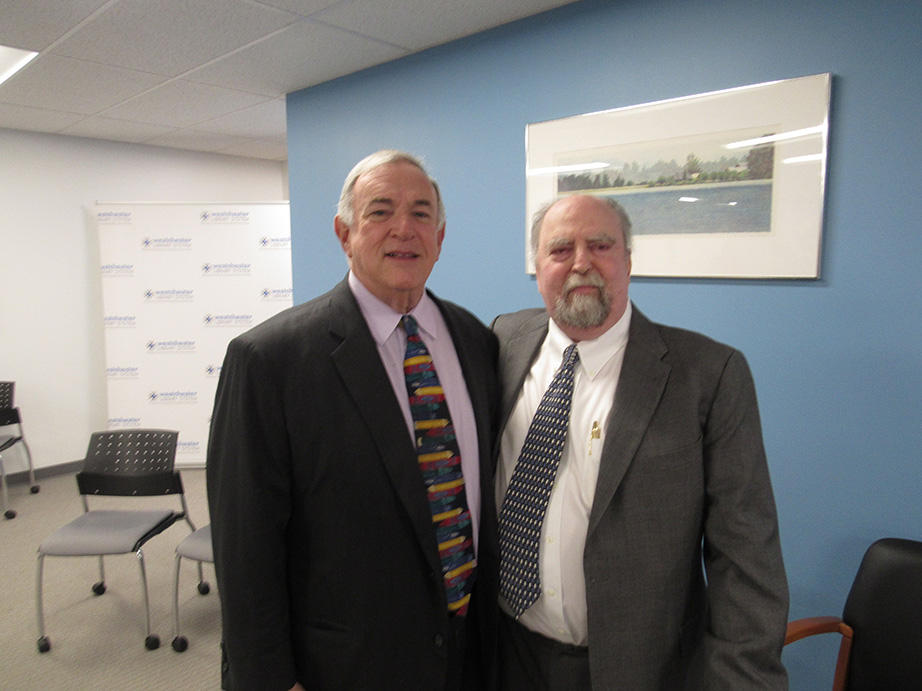 Pictured l-r: Roger Tilles, NYS Regent (10th Judicial District); Bernard Margolis, NYS Librarian & Assistant Commissioner for Libraries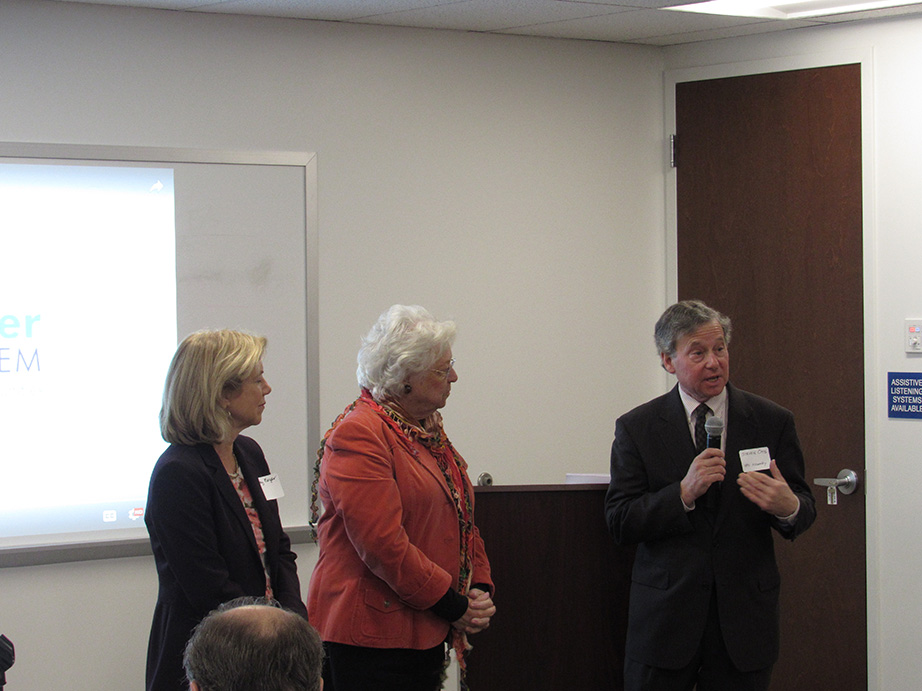 Pictured l-r: New York State Assembly Members Shelley B. Mayer (90th A.D.); Sandra R. Galef (95th A.D.); Steven Otis (91st A.D.)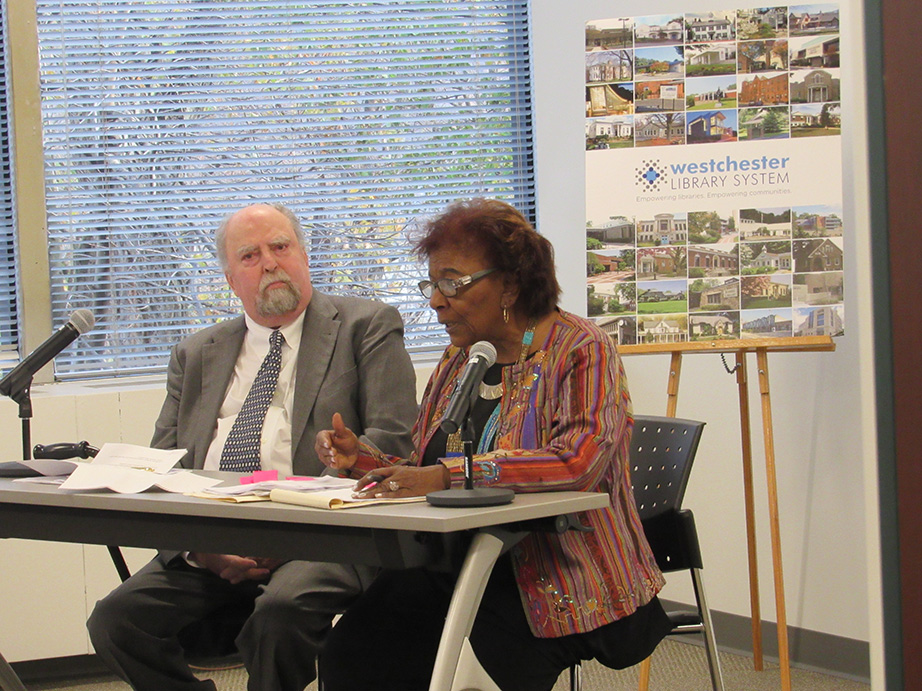 Pictured l-r: Bernard Margolis, NYS Librarian & Assistant Commissioner for Libraries; Judith Johnson, NYS Regent, 9th Judicial District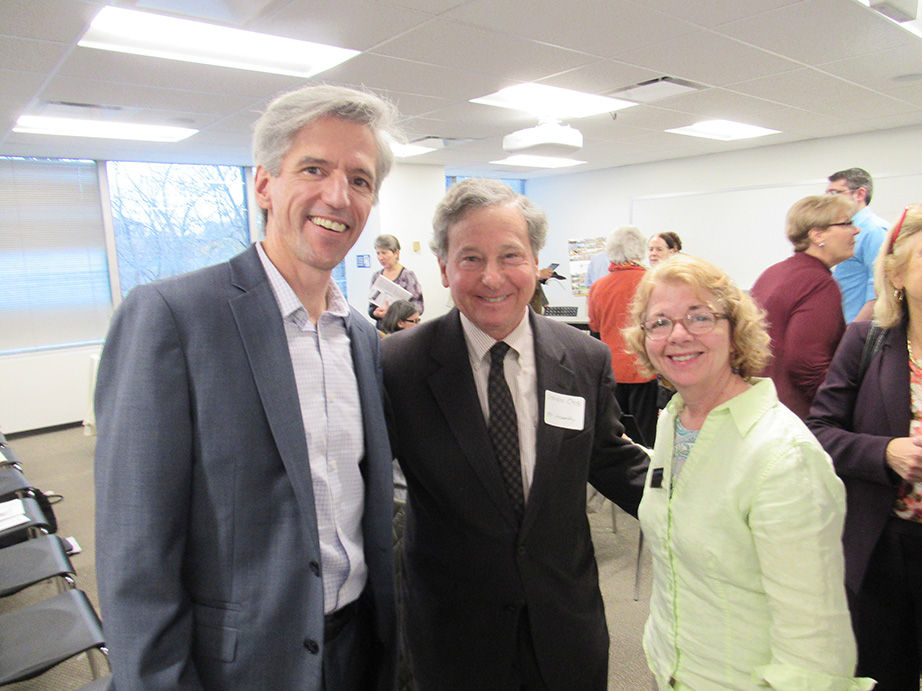 Pictured l-r: Terry L. Kirhcner, WLS Executive Director; NYS Assembly Member Steven Otis (91st A.D.); Edris Scherer of North Salem, WLS Treasurer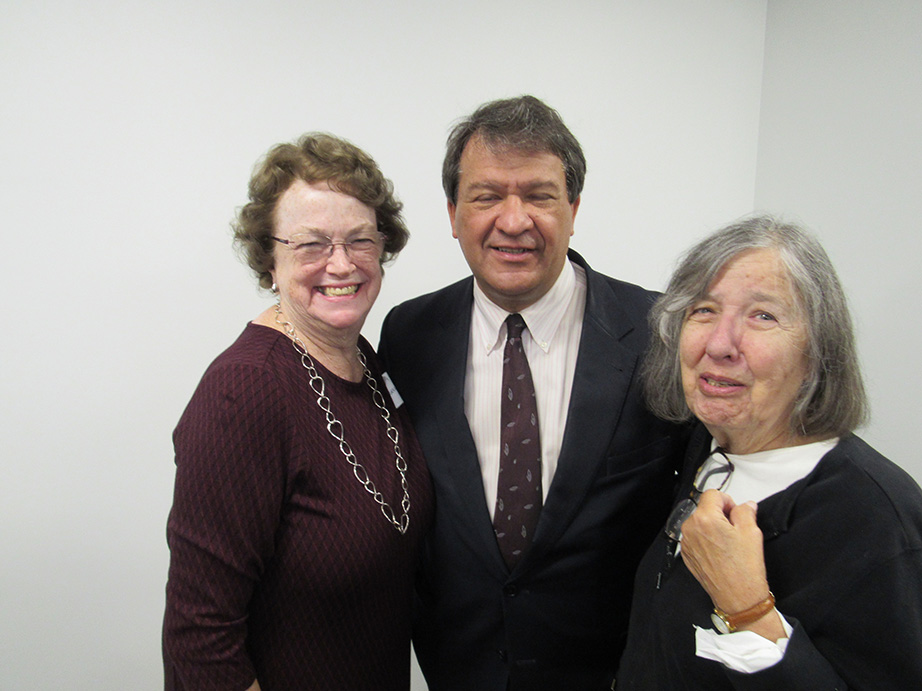 Pictured l-r: Patricia Dohrenwend of Bronxville, former WLS Trustee; NYS Senator George Latimer (37th S.D.); Sue Neale of Scarsdale, WLS Trustee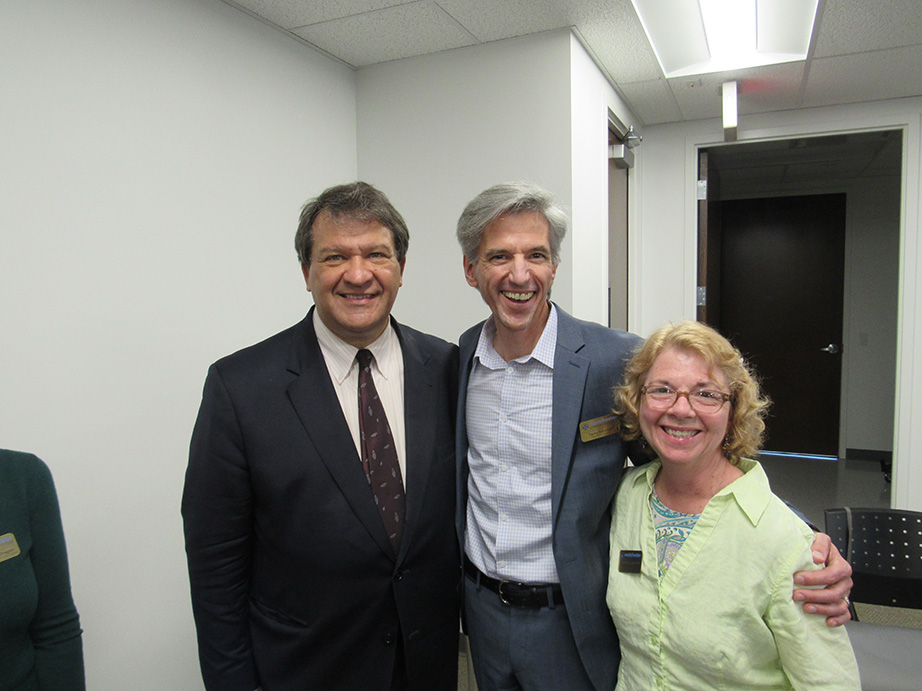 Pictured l-r: NYS Senator George Latimer (37th S.D.); Terry L. Kirchner, WLS EXecutive Director; Edris Scherer of North Salem, WLS Trustee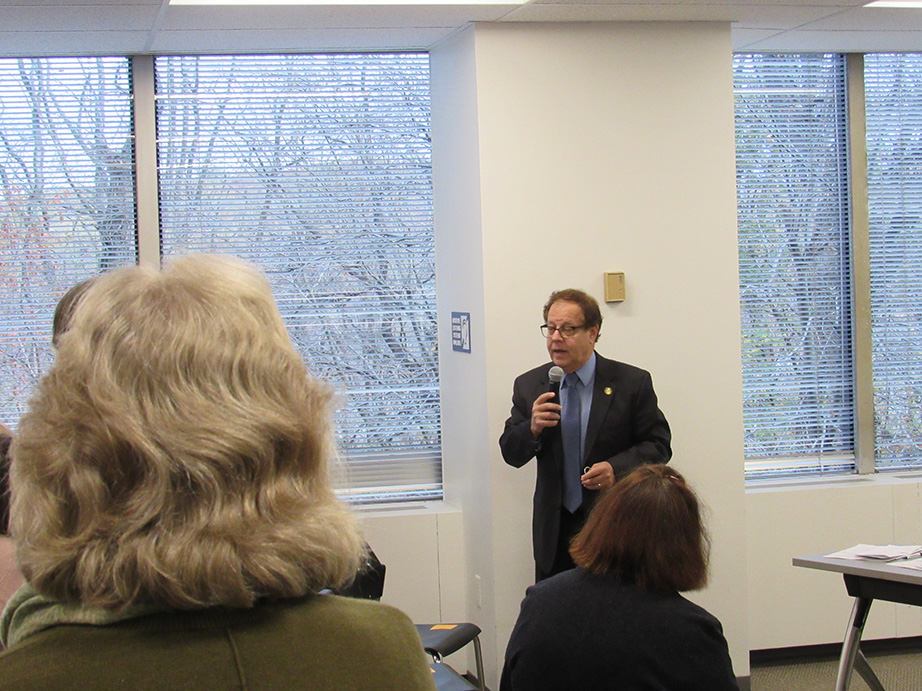 Pictured: NYS Assembly Member Thomas J. Abinanti (92nd A.D.)